Maya Holihan, owner of House of Maya, has always taken part in Uniquely Yours Bridal Showcase since purchasing Maya Couture in 2004.  Having believed in the largest bridal showcase in Virginia, and the amazing work that Pearl Taylor has been able to accomplish year after year,  and taking part as the coordinator for the fashion show for the last three years, Maya built a working relationship turned friendship with Pearl.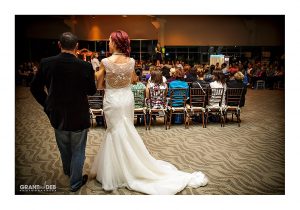 Maya and her husband, Bobby, at a Uniquely Yours Event in 2014. Photo by Grant & Deb Photographers.
Year after year, the fashion show continued to grow with new concepts and ideas, from amazing cinematic movies brought to life to aerialists soaring to new heights in between scenes.  When Pearl looked for someone to take over the entire bridal show and it's production, her relationship with Maya and Jennifer LaLonde, COO of House of Maya and CEO of The Bridal Dish™ Corporate Offices came to mind, and it only made sense to keep that longstanding, successful working relationship going.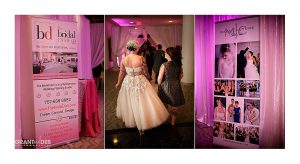 Photo by Grant & Deb Photographers.
Uniquely Yours Bridal Showcase works to raise money each year for Susan G. Komen, in honor of Pearl's two best friends, both of whom are breast cancer survivors.  To date, Uniquely Yours Bridal Showcase has raised $40,000 for the organization.  A portion from the $10 registration fee is donated each year to the cause.  That tradition will continue as the torch is passed from Pearl to Maya.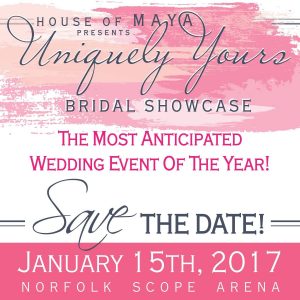 We hope that you're as excited as we are about the official merge of House of Maya with Uniquely Yours Bridal Showcase and it's first show January 15, 2017.  Have you registered for your tickets yet?  You won't want to miss this monumental event.  Click here to register today and be eligible for a wedding prize package valued at over $25,000!