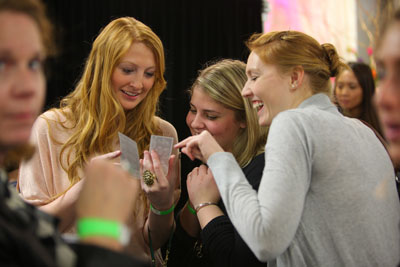 A Few Tips to Make Your Day at the Uniquely Yours Bridal Showcase Successful!
Set priorities based upon what you need most:
Make a list of the products and services you need the most. When you get to the show, visit those service providers who have what you need the most. Remember your priority should be based on what will book up first (i.e. venues) and how long things take to be delivered (like wedding dresses). Some wedding professionals can only do one or two weddings a day and will, therefore, be booked more quickly. Photographers, DJs, videographers, consultants… visit these booths first. After your main needs are addressed, you can spend time looking at other things.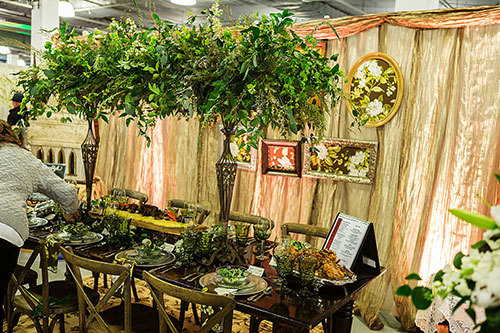 Bring your appointment calendar and if possible, a credit card:
You may wish to make an appointment or even book a vendor right at the bridal show. That said, be prepared with your calendar. Most vendors have the ability to schedule appointments and accept deposits on site.
Be comfortable:
Be sure to wear shoes that are comfortable and consider dressing in layers. The Norfolk Scope Exhibition Hall temperature is comfortable, but the fashion show is inside the ice rink. Not quite as cold as a hockey game, but still a bit cool for most.
Create A Wedding Email
We recommend creating an email address specifically for your wedding; like mywedding@gmail.com or mywedding@yahoo.com. Email addresses like .edu or .gov may be blocked. Creating a temporary email specifically for your wedding will help keep your life less cluttered during your wedding planning process. You'll be receiving a lot of valuable information and most of your communication with vendors will be via email. You definitely don't want to miss anything important you're waiting for in the mix of your personal emails or by heading straight to spam. 
Come Prepared With Questions
The show is your chance to ask the vendors everything, so don't be shy. Come armed and ready with a list of questions. After all, that's what they're here for. Our vendors want to help you, so find out everything you need or want to know to make your wedding perfect. Make sure you collect any information that you gather from the vendors and keep it in your welcome bag.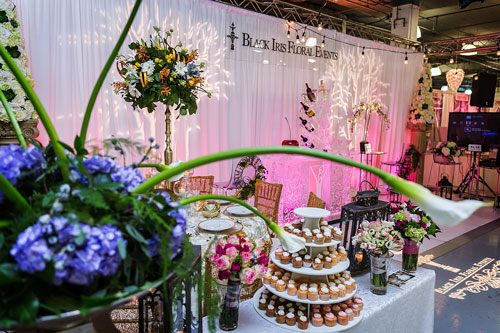 Take Lots Of Pictures
This is the best place to capture images and inspiration. Get inspired, aim and shoot! Share your images and tag the businesses you are visiting on social media platforms such as Instagram. This is a nice way to capture memories of you and your wedding planning team at the show…but also help you to remember what company created the inspiration you photographed.
Stay for the Fashion Show: $25,000 Grand Prize Giveaway is Announced at the end!
The fashion show created by Maya Holihan, owner of House of Maya, is a must see. You'll have a chance to get a sneak peak at some of the latest wedding fashions for you and your entire bridal party. Not only will you see the latest fashions, you can also get a glimpse at your entire look with hair, makeup, jewelry, attire and flowers.

After the Show: Organize & Follow Up
Now that you're home and have had a chance to relax and reflect on the show, you can begin to sort through all of the materials you collected. We recommend organizing it by categories. Some vendors have time sensitive offers and promotions; so don't put it off too long. Email vendors right away to schedule follow up meetings, especially if you know your wedding date is a popular one.