It doesn't need to feel like a chore planning your wedding – with all the amazing choices in our area, here are 5 great tips to make the most of your time at Uniquely Yours Bridal Showcase: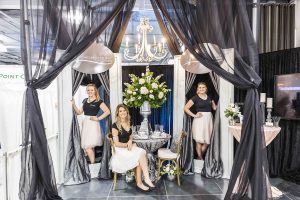 Photo by
Dragon Studio
Bridal shows can be SO much fun when you attend with your friends.  Bring your bridesmaids, your newly engaged friends, your fiancee, your mom, his mom – have a blast meeting some of the best vendors in Hampton Roads.
Pick up business cards – and bring a pen to take notes!  Remind yourself what you liked about the vendor, a fun fact, a great special that they're running.  Be sure to follow-up or leave your information so that they can do the same if you don't sign a contract with them right there!  Use your program book as another great way to take notes about vendors.
Take photos of the booths to jog your memory.  Post pics with vendors that you meet, and interact with them on social media.
Wear good walking shoes – you'll be on your feet for most of the day.  Keep your hands free and check your coat at the door, so you can shake hands, pick up marketing material from vendors, and enjoy the show.
Register ahead of time and save money!  Click here to register today and save – and don't forget to register for your friends and family as well! It's important to remember that a portion of the proceeds go to benefit Susan G. Komen and the fight against breast cancer.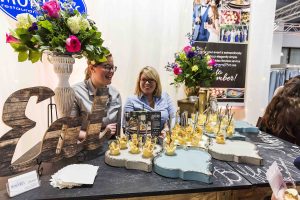 Photo by
Dragon Studio
We're looking forward to seeing you there, at the biggest bridal show in Hampton Roads!