We are so incredibly grateful to the amazing sponsors that are making Uniquely Yours Bridal Showcase possible.  We wanted to give a special highlight and thank you to these fantastic vendors – be sure to check out their websites, learn more about their businesses, and of course, register here to come on January 15th and meet them in person at their booths at Uniquely Yours!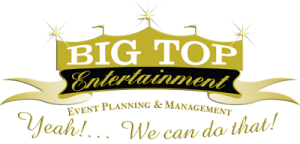 "For all of your event needs, Big Top Entertainment is here to turn them into reality. Our limitless creativity and top-of-the-line staff will turn your event into the party of the year or the wedding of the century. Whether you need event rentals or corporate meeting planning, if you can dream it, we can make it happen! Big Top Entertainment is located in Newport News, VA and our service area extends across the country."
Gold Key PHR- Hotels & Resorts

"Today, with $500-million in asset value and $170-million in annual revenue, Gold Key | PHR boasts over 1,300 keys under the Ramada, Hilton and Marriott flags, multiple award-winning restaurants and is the state's largest hospitality employer. The vacation ownership side of the company, Gold Key Resorts, which included five timeshare resorts at the Virginia Beach Oceanfront and one resort in Kitty Hawk, NC, was sold to Diamond Resorts International, Inc. in 2015.
The company has exponentially grown to develop, own and manage hotels, including Virginia's first Marriott Autograph Collection Hotel, commercial real estate and luxury residential projects in the mid-Atlantic. In 2011, Gold Key | PHR launched a large mixed use development at the Virginia Beach Oceanfront that houses office space, an apartment complex and retail shops.
Gold Key | PHR now dominates every aspect of the Virginia Beach resort area's hospitality industry: employing the largest workforce in Virginia Beach, investing the most development dollars, and owning and operating some of the most successful restaurants in Virginia."
Stage Right Lighting: Weddings & Special Events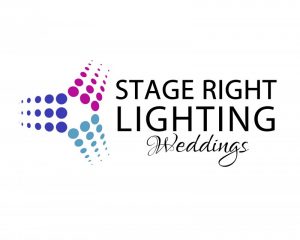 Make your upcoming wedding a work of art. With experience, expertise, and a love for what we do, our goal at Stage Right Lighting is to make your upcoming wedding a brilliant success.
With over 30 years experience in the professional lighting industry, Stage Right Lighting will use our unparalleled knowledge to make your special day a dream come true, from the design stage to your last guests' departure. Whether your tastes are simple or extravagant, our professional and courteous staff will expertly create the mood and ambiance you have selected for your special day and discreetly manage every detail.

Wedding lighting is the essential ingredient for a perfect wedding reception. Our lighting professionals will make sure your beautiful flowers catch everyone's eye. Your cake will be a sensation under the glow of our spotlights Your dance floor can change from a romantic fantasy land to the latest dazzling nightclub. Your guests can feel they are dining beneath-the-sea or under-the-stars with our special effect lighting. Everyone's wedding should be unique and Stage Right Lighting will make your event distinctive and unforgettable.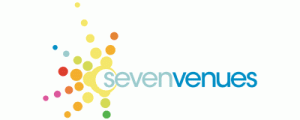 The City of Norfolk's SevenVenues serves to link Norfolk's residents, visitors and tourists to Norfolk's rich cultural arts and entertainment community. Besides providing entertainment services, the City of Norfolk's Department of Cultural Facilities, Arts and Entertainment is also responsible for the maintenance, repair, management and operation of the City's seven public assembly facilities which include: Scope Arena, Prism Theatre at Scope, Chrysler Hall, Attucks Theatre, Wells Theatre, the Harrison Opera House and Harbor Park.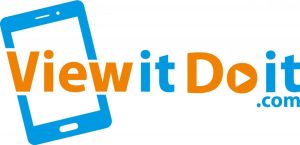 We are dedicated to helping you share your big day with the world. Whether you have a wedding, charity function, or other event, we will make sure that people can participate in your event, from anywhere.
Our patented technology allows you to share your event live with the world. One of the coolest features of our system is that users can control our cameras using their computer or mobile device. Your guests get engaged by directly controlling the camera. You also get the full HD recorded footage after the event is over to remember it.
The ViewItDoIt team has years of experience in streaming live, interactive video from locations around the world. Our events have been seen by thousands of users. Feel free to check out many of the highlight reels that we have compiled on this site from our previous events.
We have also worked with and partnered with many of the top vendors and venues in the area and around the world.
We primarily service the Hampton Roads, VA market. However, we also travel to other areas to bring your event to the world. We plan to launch in most major markets very soon.
When you are ready to take your event to the next level, contact us.