---
The 11th Annual Uniquely Yours Bridal Showcase Returns to the Norfolk Scope on Sunday, January 13th, 2019
NORFOLK Va.,  The 11th Annual Uniquely Yours Bridal Showcase presented by Astro Entertainment, will be held at the Norfolk Scope Exhibition Hall in Norfolk, VA on January 13th, 2019 from 11am until 4pm. Tickets are $10 at the door for brides and guests.
Guest attending this showcase will be able to visit more than 120 vendors from all over Hampton Roads. With everything from chocolate drenched desserts to crystal encrusted shoes, guests will find themselves in a wedding wonderland. Along with wedding professionals the showcase produces a Bridal Fashion Show featuring several of the area's premiere boutiques with their latest fashions and trends.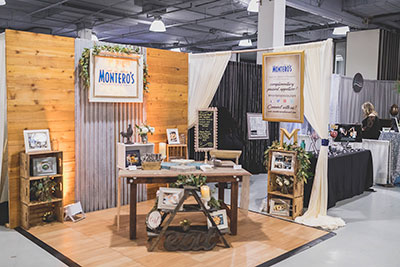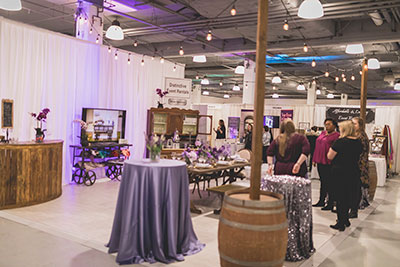 The 2019 Uniquely Yours Bridal Fashion Show will feature a new and innovative design structure and model flow. Bridal gowns and wedding attire will be presented throughout the event in a free-flowing, Parisian Garden themed setting in the center of the vendor floor. This feature for 2019 was designed so that guests will be able to view and enjoy the models and gowns no matter what time they arrive at the showcase.
Every year the show founder, Pearl Taylor, has dedicated the showcase to her two best friends, who are breast cancer survivors. This year will be no different. A portion of the $10 proceeds from the door will be donated to Susan G. Komen for the Cure. To date, the Uniquely Yours Bridal Showcase has been able to donate more than $45,000 to Susan G. Komen.
---
About the Uniquely Yours Bridal Showcase
The Uniquely Yours Bridal Showcase is the largest and most anticipated bridal and vendor event in Virginia. This show brings together all of the essential wedding and event planning elements under one roof for visitors. The show features over 120 vendors from attire to entertainment and an innovative fashion show that brings the latest in bridal wear. With everything at their fingertips, brides can put the elements of their perfect wedding or event together in one afternoon.
---
About Susan G. Komen for The Cure
Susan G. Komen is a force united by a promise to end breast cancer by funding groundbreaking research, community health & advocacy programs globally. Susan G. Komen launched their global breast cancer movement in 1982. They are the world's largest grassroots network of breast cancer survivors and activists, fighting to save lives, empower people, ensure quality care for all and energize science to find the cure. For more information about Susan G. Komen visit komen.org.
---
Contact
Pearl Taylor \ Show Founder
pearltay@cox.net \ Phone: 757-406-7947