Now that Uniquely Yours Bridal Showcase has come to a close, it only makes sense to tell you that we couldn't have done this on our own.  We are so incredibly grateful to all of the vendors who came together – whether they had a beautiful booth, or helped us put together an incredibly gorgeous fashion show, or helped get the word out so that we had an incredible turnout with couples.  We've posted some of our favorite photos from the event on our Facebook page (be sure to check it out) – but, in the meantime, here's a little sneak peek into the vendors behind the show with some great images from Dragon Studio, the official photographer of the event.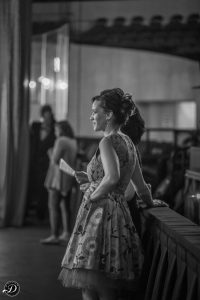 Maya Holihan watching the fashion show.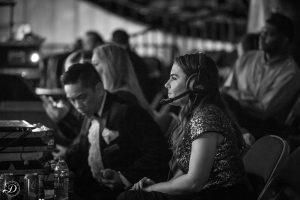 Courtney Pollard of Stage Right Lighting & Roger Cruz of Astro Entertainment during the fashion show, making sure things ran seamlessly.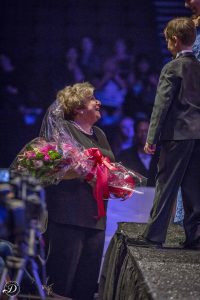 Pearl, the founder of Uniquely Yours Bridal Showcase, receiving flowers from her grandchildren before the fashion show began.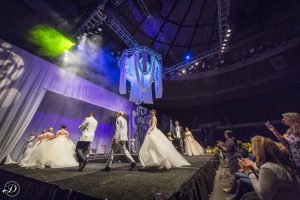 The finale of the fashion show, with a view of the fantastic work by Mystique Salon & Skin Spa, Stage Right Lighting, Big Top Entertainment, Astro Entertainment, and the Uniquely Yours team.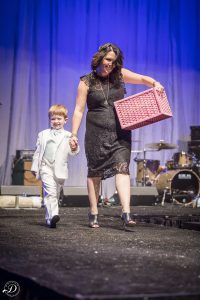 Staci Jelley of House of Maya coming out with her son, Jack, to announce the winners of the Uniquely Yours Bridal Showcase prizes
There are so many people that we have to thank that we couldn't begin to type out – these are just a few of the fantastic images that we have to show you some of the wonderful behind-the-scenes of the event.  We can't wait to show you everything that we have in store for brides next January!