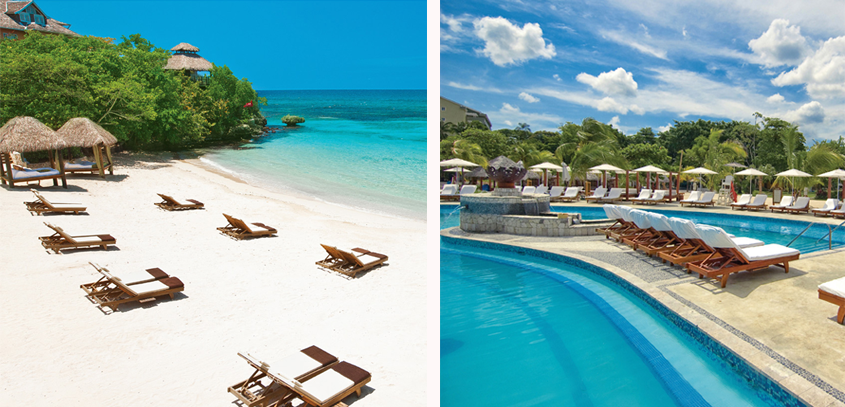 Resort: Sandals Ochi // Travel Agent: Travel Pros
2020 Uniquely Yours Bridal Showcase Gold Sponsor, Travel Pros, is a premier travel agency in the Hampton Roads area, and they are taking their giveaway game to the next level at this year's showcase! One lucky couple will win a Jamaican honeymoon courtesy of Travel Pros! Imagine strolling the prestige beaches, the ever-flowing drinks and food, day and night entertainment, and massages with your forever partner at Sandals Ochi!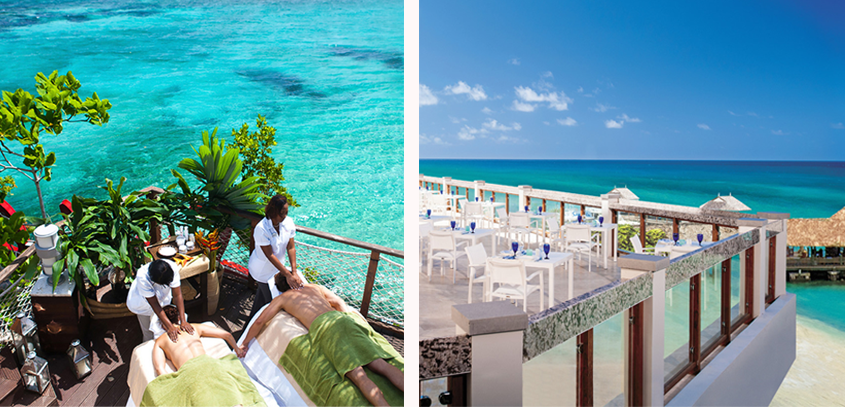 Resort: Sandals Ochi // Travel Agent: Travel Pros
This new all-inclusive resort in Ocho Rios has a hot new beach club, 11 bars—including the Caribbean's first speakeasy—and 16 totally on-trend restaurants. On top of that, the resort offers access to the nearby Sandals Golf & Country Club. It's exciting and it's happening – but only when you want it to be. Because the other side of Sandals Ochi Beach Resort offers unsurpassed privacy when you want a more serene escape. A true Garden of Eden encompassing over 100 acres, this resort is so vast and lush that, no matter where you find yourself, you'll always feel as if there's plenty of space for just the two of you. All the things that make Jamaica such a uniquely spectacular destination are at the heart of Sandals Ochi. Jamaica's most dramatic luxury adults-only resort has truly arrived. Who wouldn't want a luxury honeymoon? Make sure you come by the Travel Pros booth at our January 12, 2020 Uniquely Yours Bridal Showcase to enter to win! Jamaica awaits!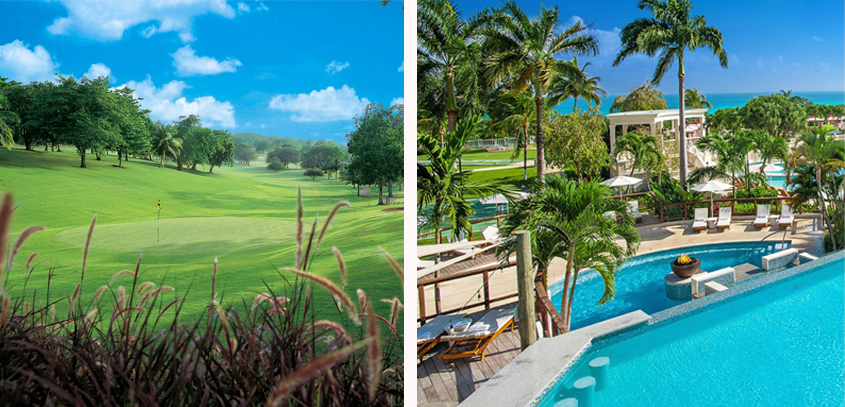 Resort: Sandals Ochi // Travel Agent: Travel Pros
Check out our Honeymoon Pinterest board for inspiration from travel agents who will be attending our 2020 showcase!
Check out the travel agents that will be at the 2020 Uniquely Yours Bridal Showcase!
CI Azumano Travel
Currituck Travel & Tourism
The Sand Lady from Royal Travel
Time2Go Travel
Travel Pros
2020 Uniquely Yours Bridal Showcase Gold Sponsors: