Congratulations on your engagement! It's time to start planning your big day! Be prepared: you may feel overwhelmed along the way. Planning your wedding can start to feel like a full-time job. Not to worry, this is normal and there is help available! Enter the scene: a wedding planner. In conducting research, you will find a Wedding Planner may be referred to as a Wedding Coordinator, Event Planner, and/or an Event Designer. Be sure to know the difference and exactly what your needs are before interviewing potential candidates.
There are typically 4 different options planners offer to provide assistance in the preparation, design, and execution of your big day. Wedding planners can provide day-of coordination only, partial planning, full-service planning, just design, as well as design and a combination of partial, full or day-of coordination. How do you know what type of service you need? Let's break this down in specific detail.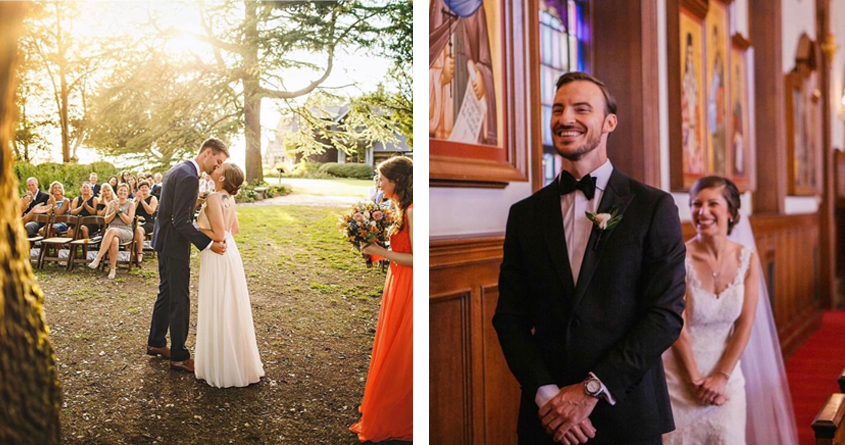 Sam Hurd Photography // Gian Valdivia Photography
DAY-OF COORDINATION
Day-of coordination is coordination that is provided to execute your ceremony and reception on your wedding day. Typically, preparation and overview of all of your wedding day's moving parts are reviewed roughly 2 months prior to your event through the day of your event. A Day-of Coordinator will confirm your wedding vendors, oversee your ceremony rehearsal and the flow of your ceremony on the day of your wedding, assist in the creation of your wedding day timeline, and confirm your reception room layout and set up. All "planning" and "design" are the responsibility of the couple. A Day-of Coordinator is an excellent idea to make sure all you had envisioned for your wedding day goes off with out a glitch. Hiring a Day-of Coordinator is highly recommended, as it allows you to be a guest at your own wedding and enjoy the fruits of your labor!
PARTIAL PLANNING
Partial Planning is something that is provided to couples that have already started the wedding planning process and have decided they are in need of assistance. They may be struggling with not having enough time to do the planning, or they may simply need more expertise from a professional as it relates to the planning process. At this point, you may have secured your venue, attire, and have a few of your other vendors in place, but you still have a long list of "to-do's" and need a professional to help you find your remaining vendors, assist with things such as invitations, favors, contract negotiations, and all that is included in the day-of coordination services discussed above.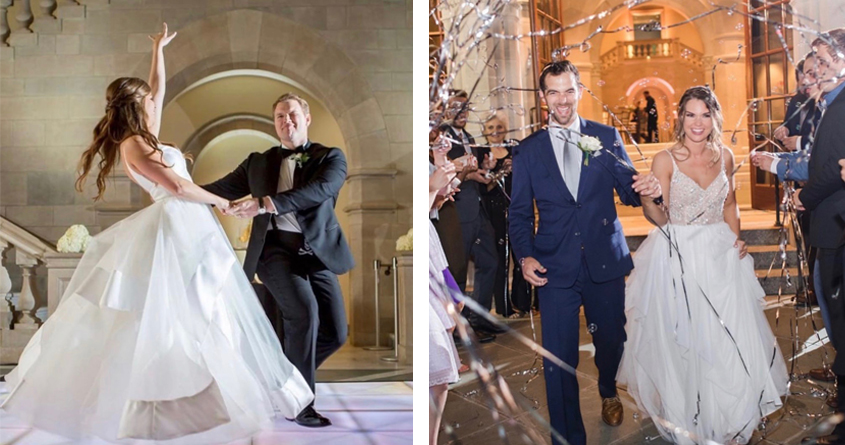 Heather Hughes Photography // Kelley Stinson Photography
FULL-SERVICE PLANNING

Full-Service Event Planning is when a professional planner works with the client and provides complete assistance throughout the entire wedding planning process. Different planners offer different services, but you will work very closely with this person as he or she plans and executes your wedding ceremony and reception, prior to and on the day of your event. Pricing for this can vary based upon your specific needs.
EVENT DESIGN

An Event Designer is more of a planning specialist who focuses specifically on creating your wedding's aesthetic plan or "The look". A designer helps you pull together a complete visual plan, manage your design budget, and develop the look you want to create. Think of them as an Interior Designer for your special day; and much like an interior designer, they can help put together functional plans for use of space, determining color schemes, selecting flowers and linens, sourcing special materials, advising on lighting, acquiring specialty décor rentals, and even using visual aids to help present concepts and designs to you for approval. Your designer will facilitate your design plan by overseeing the organization, delivery, set-up, and later breakdown of the design elements on your wedding day.
So, is working with an Event Designer right for you? If you have a thousand ideas and you've looked at your Pinterest board and wondered the best way to make all of the images come together, if you have a very specific theme or look you'd like to accomplish, or you have no idea how to obtain or to organize the décor items, delivery, set up and break down at the end of the night, you may benefit from working with a designer.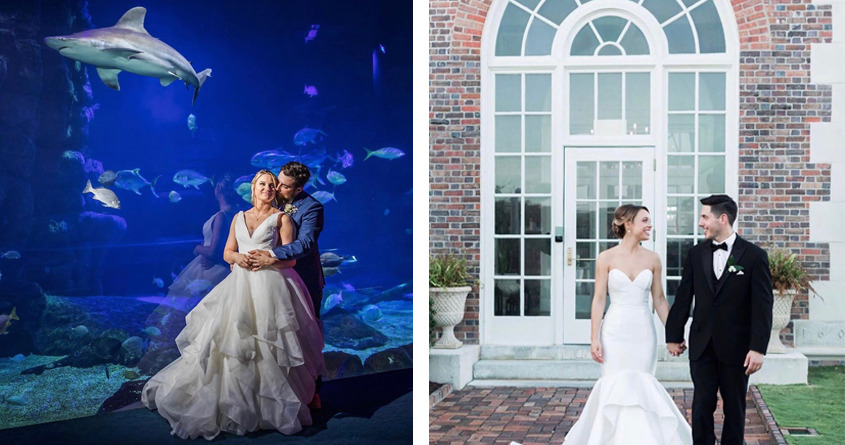 Dragon Photo Studio // Elizabeth Friske Photography
THE INTERVIEW

The right Wedding Planner will understand your vision and be able to bring it to fruition. They are familiar with the best wedding vendors and venues in town and can offer their knowledge and expertise in any and all aspects of the wedding planning process. Meet with more than one wedding coordinator to ensure the one you hire is compatible with your personality. Ask them to provide references for you. Establish the basis of a wedding coordinator's charge and get their quotation in writing. Know exactly what is included in the services provided, and establish these services in a written and signed contract. Happy planning and enjoy your big day…stress free!
Check out our Pinterest Boards for inspiration from vendors who will be attending our 2020 showcase!
Check out the wedding planners who will be at the 2020 Uniquely Yours Bridal Showcase!
Astro Entertainment – Day Of Planning
Complete Weddings + Events
Hampton Roads Wedding Guide
The Happy Hour Hostess
I Wed Events
KTH Events
Love By Lali's Loft
Outer Banks Wedding Guild
Vendor Venue Peek
Wedding Planner Tips // The Hampton Roads Wedding Guide

Hampton Roads' ultimate wedding planning magazine and website where you can plan the wedding of your dreams from start to finish. From inspiration checklists and planning articles, to the best wedding professionals in Hampton Roads, the Guide has it all. Visit hrweddingguide.com for more information.
Event Designer Tips // Janel Keen, Vivid Expressions
Executive Director, Principal Event Designer, Certified Floral Designer, Artist, Visionary, Instructor, Hopeless Romantic, Friend, Wife, Mother, Great Hugger, Foodie, and Creative Spirit. Visit VividExpressions.com for more information.
Photos courtesy of Astro Events
A division of Astro Entertainment, this 4 woman team of wedding planning experts aims to alleviate stress and build your dream wedding from the ground up! Visit Astro Events for more information.
2020 Uniquely Yours Bridal Showcase Gold Sponsors: