Today, floral possibilities are seemingly endless! Any couple planning their wedding day must ask a range of questions. Which variety? [roses, carnations, lilies, orchids, baby's breath…] Which color? [lavender, pink, ivory, blue…] Which type? [fresh, silk, dried, a combination…] Pinterest can be a great help by providing visuals of some possibilities for bouquets, boutonnieres, centerpieces, and other decorative wedding day florals. Sorting out your and your partner's floral likes and dislikes ahead of time will help with the next step: Choosing a florist.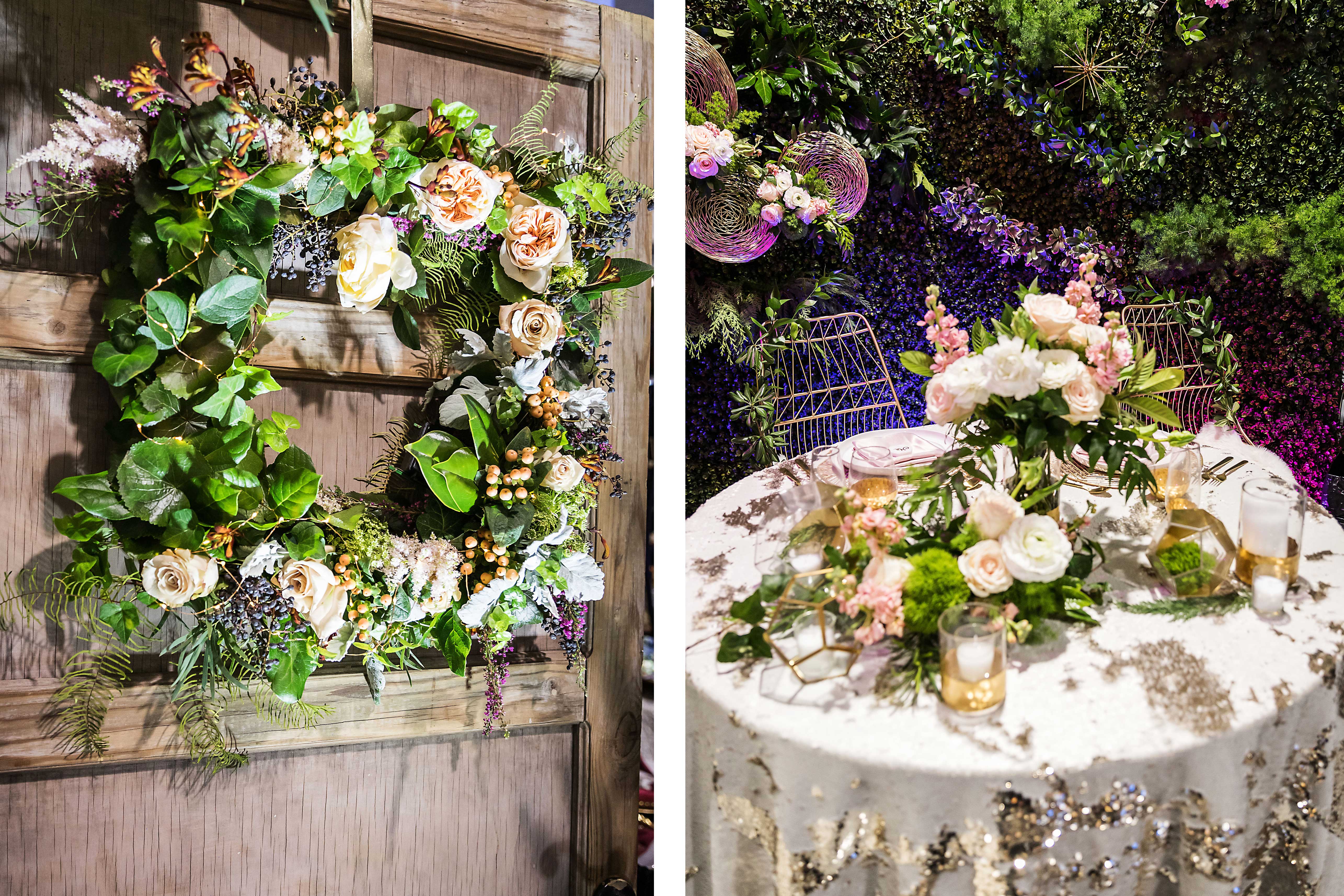 Jeff's Flowers // Emily Weddings & Events Team
Vendors attending the 2020 Uniquely Yours Bridal Showcase and friends' and family members' recommendations are good places to start the search for a florist with a style of work that complements your wedding day visions. Next, make an appointment to discuss ideas and to look at the florist's work. The experienced florist usually has limitless ideas and should be able to work within any couple's budget. This first consultation with a florist will often last between one and two hours, so it is important to call ahead for an appointment and to allow plenty of time. Since the style of the gown and formality of the wedding will play an important role in choosing coordinating flowers and designs, many florists ask for fabric swatches and photographs of the bridal gown and bridesmaids' dresses, as well as the ceremony and reception venues.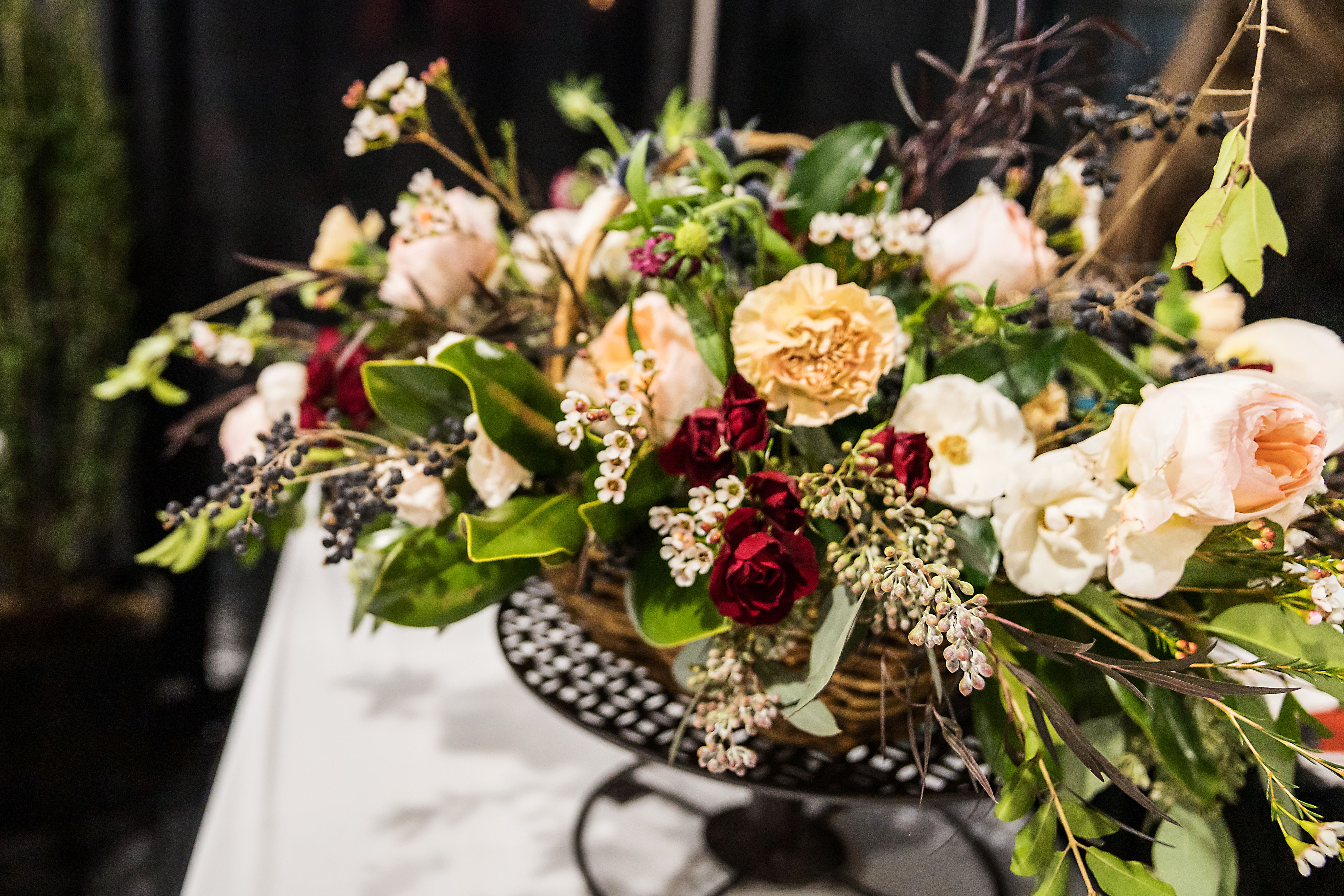 The Water Table
Flowers and colors are not chosen just because they may complement choices already made. The types of flowers chosen may also depend on season, cost, and style of bouquet. Experienced florists will help choose flowers that are available and are within the budget.
Some creative couples choose to make their own bouquets, boutonnieres, and centerpieces, but the best advice is still to seek the help of a floral professional to avoid being without a satisfactory or completed floral design on your wedding day!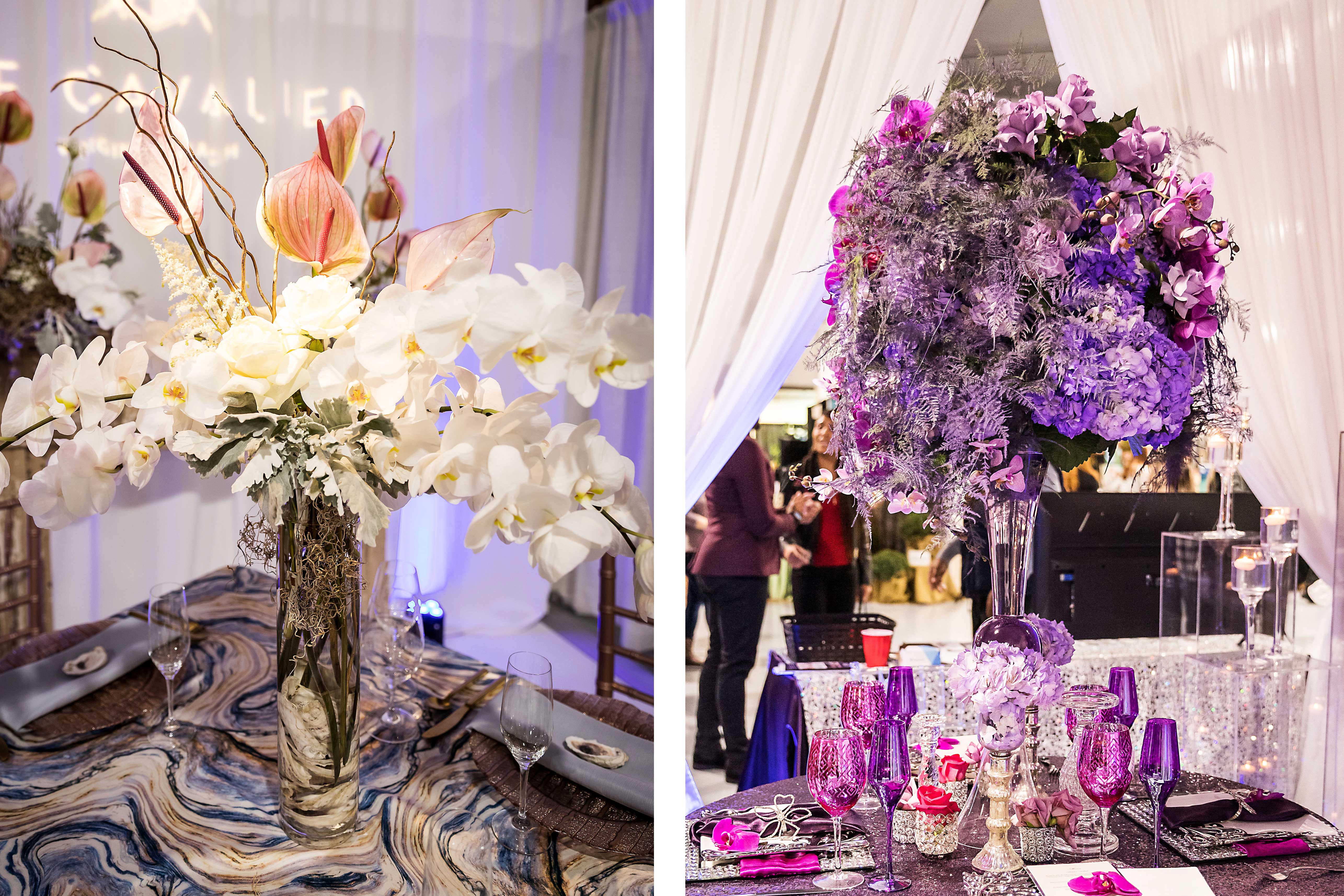 The Historic Cavalier Hotel // Graceful Designs, LLC
Couples sometimes choose silk and dried flowers that can be kept long after their wedding. An alternative to keeping silk or dried flowers is to preserve fresh flowers as a lovely keepsake.
When budgeting for flowers, one must remember flowers are used not only for the bouquets, corsages, and boutonnieres, but also for decorations at the church, at the reception, and often even on the cake.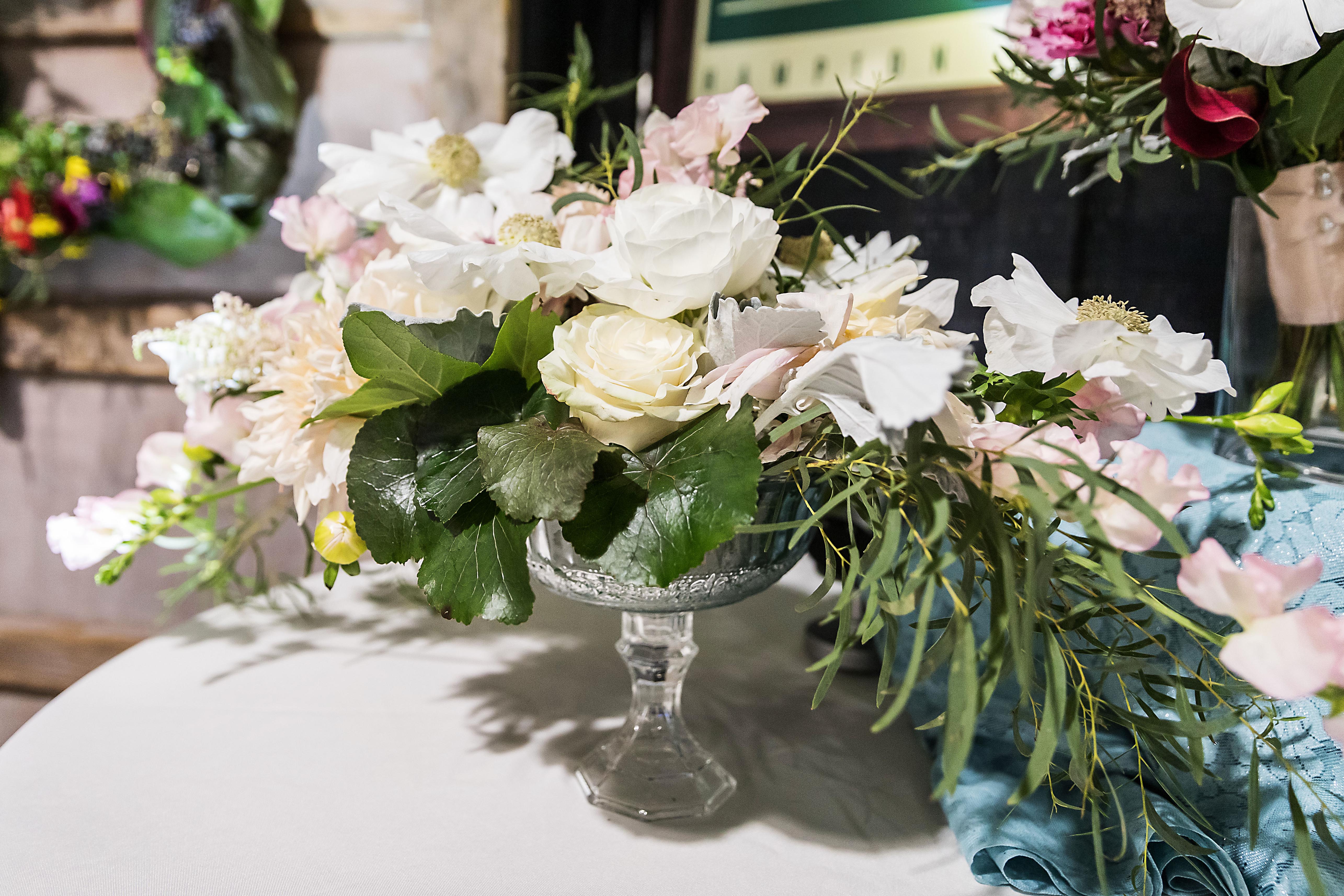 Jeff's Flowers
The key to good floral planning is to enlist the help of an experienced professional and to listen to his or her ideas. Come with open minds, for the florist will surely have fresh ideas guaranteed to make any wedding unique.
Check out our Wedding Florals Pinterest board for inspiration from floral designers who will be attending our 2020 showcase!
Check out the floral designers who will be at the 2020 Uniquely Yours Bridal Showcase!
Fluttering Flowers
Graceful Designs
Jeff's Flowers Of Course!
Kroger
Vivid Expressions
Wisps of Willow
Wedding Florals Tips // The Hampton Roads Wedding Guide

Hampton Roads' ultimate wedding planning magazine and website where you can plan the wedding of your dreams from start to finish. From inspiration checklists and planning articles, to the best wedding professionals in Hampton Roads, the Guide has it all. Visit hrweddingguide.com for more information.
Photography // Dragon Photo Studio
Mike Dragon specializes in creating images that are exciting, unique, and evoke an emotional response. Visit dragonphotostudio.com for more information.